Biohazard, Crime Scene, Blood, Trauma & Death Scene Cleanup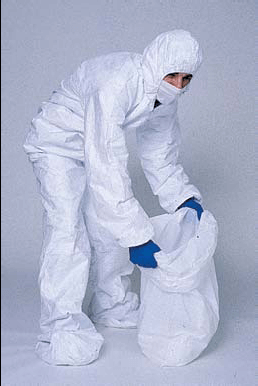 Cleaning of Homicides, Suicides, Accidental, and Unattended Death presents special problems for families, friends, and businesses. TRI-WEH relieves the emotional pain and liabilities from cleaning and disposing of trauma (bio recover) from these scenes. Our fully trained and certified technicians are ready to help with a simple phone call, 24 hours per day, 7 days per week. You can also contact us here.
Insurance Coverage
In over 90% of all our cases, property insurance pays for our services, and collision/comprehensive insurance pays for the remediation of many automobiles as well. Our office will assist you in filing a claim with your insurance provider. In most cases, it's the "all peril" or "all-risk" type of policies that cover our work, (less the deductible) and most homeowner policies are of this type. TRI-WEH works with every major insurance provider in our area of the United States on a regular basis and enjoys an excellent reputation with each company, which helps our clients in settling their claims.
Unsanitary Dwellings From Hoarding Syndrome
Event Inspection, Evaluation, And Estimating By A Certified Project Manager
Crime & Trauma Scene Cleanup, Homicide  & Suicide, Human Decomposition, Industrial Accidents, Human & Animal Feces, Jail Cells, Vehicle Decontamination, Animal Remains, Gross Filth, Odor Abatement.
Blood Pathogen Containment, Cleaning, Sealing, And Restoration By Certified Technicians
Certification & Training completed by the non-profit governing body of the Institute of Inspection, Cleaning & Restoration Certification (IICRC). Trained personnel meet all Occupational Safety and Health Administration (OSHA) Standards. Full Workman's Compensation Insurance & General Liability Insurance.