24/7 Water Emergencies
Sump Pump Failure
Sewage Back-Up
Broken/Frozen Pipes
Toilet, Sink, or Bath Overflow
Professional Services
Water extraction from carpeting and padding
State-of-the-art Drying Technology
Carpet and pad removal and replacement
Carpet and furniture cleaning
Bio-washing and disinfecting, and odor control
Direct insurance billing
We Understand Water!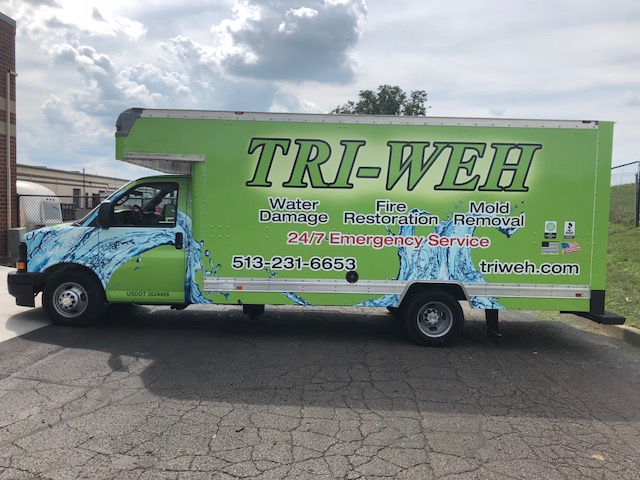 We are so sorry for your water damage! It is a difficult thing to experience and few people realize the power that water has when it comes to damaging a home or property.
We have helped hundreds of homeowners restore their property after water damage. We have more than 30 years of combined experience in the Cincinnati, Ohio area. We not only value you as a customer, but we understand the investment you have made in your property and we treat your property like it is our own.
We will be at your house within 90 minutes of your phone call to us, ready to assess the situation, determine what needs to be done and provide a step-by-step proposal for you and your insurance company.
Our state-of-the-art processes of removing water, drying your home and furnishings, and removing the odor will restore your home to its original state before this emergency. We will work with you from start to completion and always to your satisfaction! You can count on TRI-WEH to get the job done.
Dry It Out
Water damage is by far the most common type of emergency. It even happens after fire damage as a consequence of the extinguishing process. Once your property has been affected by water, we are ready to help dehumidify it. Rain events, sewage back-up, sump-pump failure, broken and frozen water pipes, hot water heater leaks, toilets, sinks, and tub overflows are just a few of the types of problems you could face. All of these, plus more, are in our field of expertise. Our equipment includes the highest quality Low Grain Refrigerant (LGR) systems (for residential use) to large trailer mounded Desiccant. We can handle any size job.
We also have portable power generators which have enough power to run any size residence to a large commercial building.
Clean It Up
Removing the water and drying out your property are the first steps; odor and mold prevention are next. It is imperative to disinfect with a category 2 or 3 water contamination. While maintaining proper ventilation, skin, and respiratory protection, we treat all cleaned and salvageable materials with the appropriate biocide. We use only environmentally friendly absorbents, neutralizers, oxidation, disinfectants, and biocides to remove odor and protect against mold.
Our Equipment includes the Vortex Drying Technology, the most advanced drying method available. Our water extraction equipment is State-of-the-art Hydro-X water extraction. This process is recognized by insurance companies as the best equipment on the market today, taking as much as 3x the amount of water per square foot, as traditional extraction equipment, oftentimes this helps by reducing the amount of carpet which needs to be replaced.