Initial Containment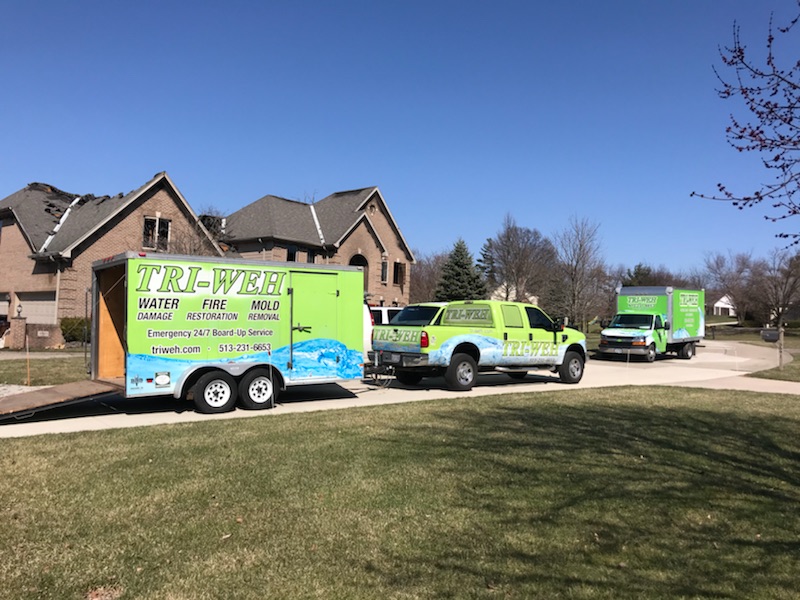 Mold can be a health hazard if left undetected and untreated. We strive to first find the mold, create a barrier around it, and then eliminate it. While treating the mold, we will provide the right amount of ventilation and monitor it so that it does not spread to unaffected areas in your home or office.
Complete Testing Services
Many people have no idea that they have a mold issue until they smell something musty, or begin to experience breathing ailments. Mold can start innocently enough in a dryer vent or under the shower tile, or as a consequence of water damage. Detection is the first step. At Tri-Weh, we test your air and any surfaces which may be affected. We send out the samples to an independent laboratory for analysis and get the results back the same day.
Our Process
We use the most efficient, and environmentally friendly, way of removing mold from your property. Our object is to get rid of the mold while preserving the surfaces which are contaminated. One way is to use pressurized sodium bicarbonate which not only cleans but helps to absorb odors.
Complete Restoration and Rebuilding
Once the surfaces have been cleaned, we analyze the area and determine what, if anything, needs to be replaced. From rough carpentry, drywall, and tile, to insulation, cabinets, and flooring, we will help find the right contractor to complete your job. We work closely with HVAC, plumbing, and electrical contractors throughout your job. We are able to help you do any reconstruction necessary.
In addition to structural surfaces, we help with garment restoration, content cleaning and storing if necessary, and complete odor removal.
Content Cleaning and Storage
We use various methods to clean and restore your contents. Ultrasonic cleaning, dry freezing to stop additional damage, detailed hand cleaning, and air washing are all successful ways of restoration.
Disinfecting and Odor Removal
A clean house is free of odors so we disinfect and deodorize your property. Our professional team, taking all safety measures, will spray all cleaned and salvageable materials (wood, studs, decking, joists) with environmentally friendly biocides. We use a variety of products to ensure the most effective way of removing all odors.